What are the Latest Trendy Styles of Feather Dresses?
Jun 10,2023 | Senlon He
Feather dresses have become a fashion statement, adding a touch of elegance and glamour to any occasion. From red carpets to runways, these exquisite dresses are stealing the spotlight with their unique textures and ethereal appeal. In this article, we will explore the latest trendy styles of feather dresses that are captivating fashion enthusiasts around the world.
The Classic Feathered Ball Gown: The classic ball gown style, adorned with feathers, creates a truly enchanting look. These dresses feature voluminous skirts made from luxurious fabrics such as tulle or satin, complemented by feathers cascading down the skirt. The feathers create a whimsical and ethereal effect, making the wearer look like a fairy-tale princess.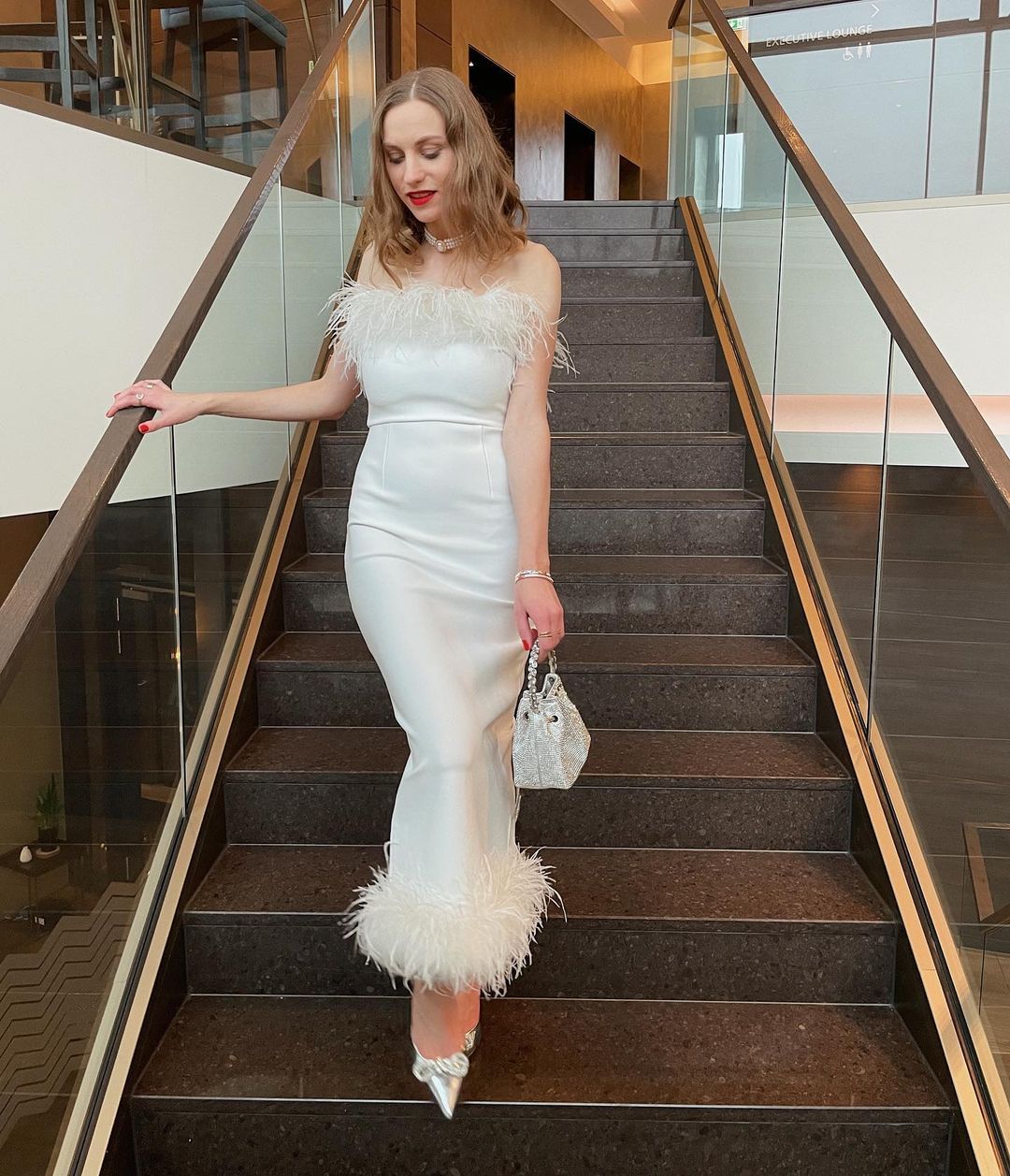 Feathered Sheath Dress: For those who prefer a more streamlined silhouette, the feathered sheath dress is an excellent choice. These dresses are designed to hug the body, highlighting the wearer's curves while incorporating feathers in strategic areas. Feathers may be found on the neckline, sleeves, or as a decorative element on the side or back of the dress, adding a touch of drama and sophistication.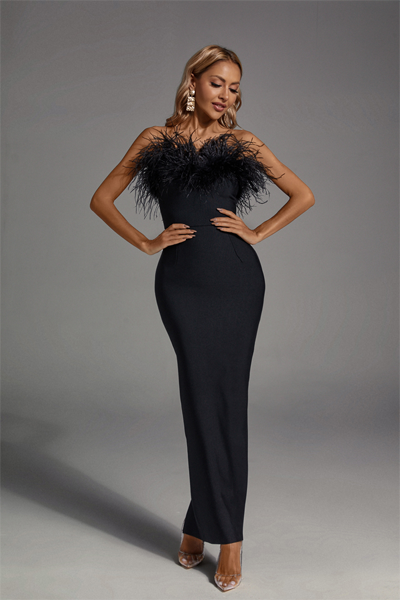 Feathered Cocktail Dress: Cocktail dresses with feather accents have gained immense popularity in recent years. These dresses are usually shorter in length, ranging from above the knee to mid-thigh, and are perfect for semi-formal events or parties. Feathers are often found at the hemline, creating a playful and flirtatious look. Combined with a fitted bodice, these dresses exude a chic and contemporary vibe.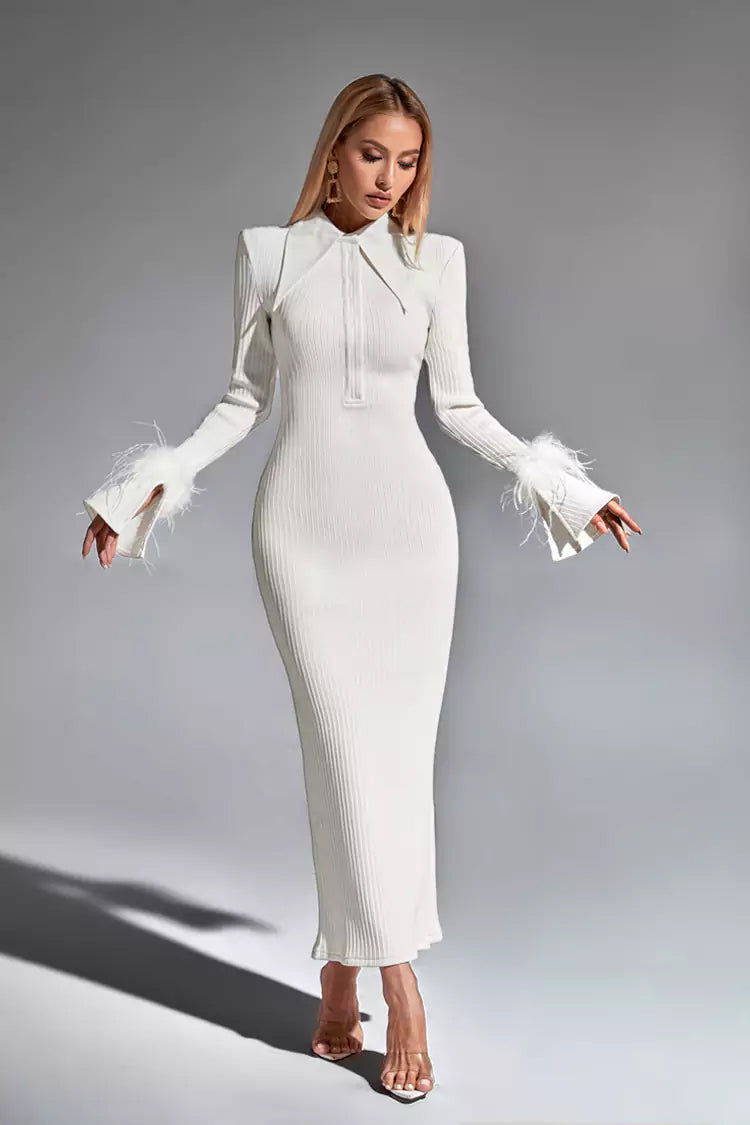 Feathered Mermaid Gown: For a show-stopping red carpet look, the feathered mermaid gown is the ultimate choice. This style features a fitted bodice that hugs the waist and hips, then flares out dramatically at the lower thighs or knees. The feathers, often starting from the mid-thigh or knee, create a mesmerizing and graceful effect as the wearer moves. The mermaid gown with feathers is a symbol of elegance and sophistication.

Feathered Two-Piece Set: A trendy and modern take on feather dresses is the two-piece set. Consisting of a crop top and a skirt, this ensemble allows for versatility and individuality. Feathers can be incorporated into either the top, the skirt, or both, creating a unique and fashion-forward look. The two-piece feathered set is ideal for fashionistas who want to make a bold and memorable statement.
Feather dresses have become a fashion phenomenon, captivating the fashion world with their ethereal beauty. From classic ball gowns to contemporary two-piece sets, there is a feather dress style to suit every taste and occasion. The latest trends showcase feathers used strategically to create stunning visual effects, adding an element of glamour and sophistication. Whether you prefer a dramatic red carpet look or a playful cocktail dress, the enchanting allure of feather dresses is here to stay. Embrace these trendy styles and make a statement at your next special event.